Dream job alert: Soneva Fushi Resort is once again looking to hire a "barefoot bookseller."
Located at the Maldives' idyllic Baa Atoll, the luxurious five-star establishment needs someone to run its on-site bookstore. And while the gig pays a relatively paltry £620 ($1,080) per month, accommodation is included — a deluxe villa that'd usually set you back £30,000 ($52,300) per night. For 12 whole months. We can't imagine Soneva Fushi would be charging their own employee for associated living costs, either.
RELATED: Indonesia's New Visa Will Let Remote Workers Live In Bali Tax-Free
---
---
The role of Soneva Fushi Resort's barefoot bookseller, however, won't just entail slinging a few John Grisham novels to bored trophy wives. According to the job listing, it'll entail everything from running point on the bookshop's marketing and customer engagement to blog posting, newsletter creation, as well as hosting creative writing workshops.
Check out the job description below.
Soneva Fushi Maldives Resort – "Barefoot Bookseller" Job Description
Activities, Duties, & Responsibilities
Day-to-day running of the bookshop including sales management, engaging guests, hosts, and visiting authors
Responsible for all stock management and reporting back on sales + stock updates
Hosting experiences for Soneva guests such as creative writing classes, bibliotherapy sessions, and tutoring
Running the Barefoot Bookseller social media Instagram account and engaging with the online community
Writing monthly blog posts and creating entertaining + informative newsletters
Liaising with Ultimate Library & Soneva marketing teams on potential events and collaborations
Required Skills & Experience
The candidate is required to live in the Maldives for the duration of the job period (up to 12 months)
Excellent written and verbal English skills
A love of reading and in-depth knowledge of both classical + modern literature
Experience in bookselling/publishing is essential
Strong knowledge of running social media pages and following online trends
Experience writing blogs, newsletters, and online content
To be a team player/self-starter with a sense of fun and creativity
To be able to efficiently organise and work to your own schedule + deadlines
Desirable
Photography
Tutoring
Creative Writing
The successful candidate will undertake pre-departure training with the Ultimate Library team conducted remotely before embarking on an unforgettable experience.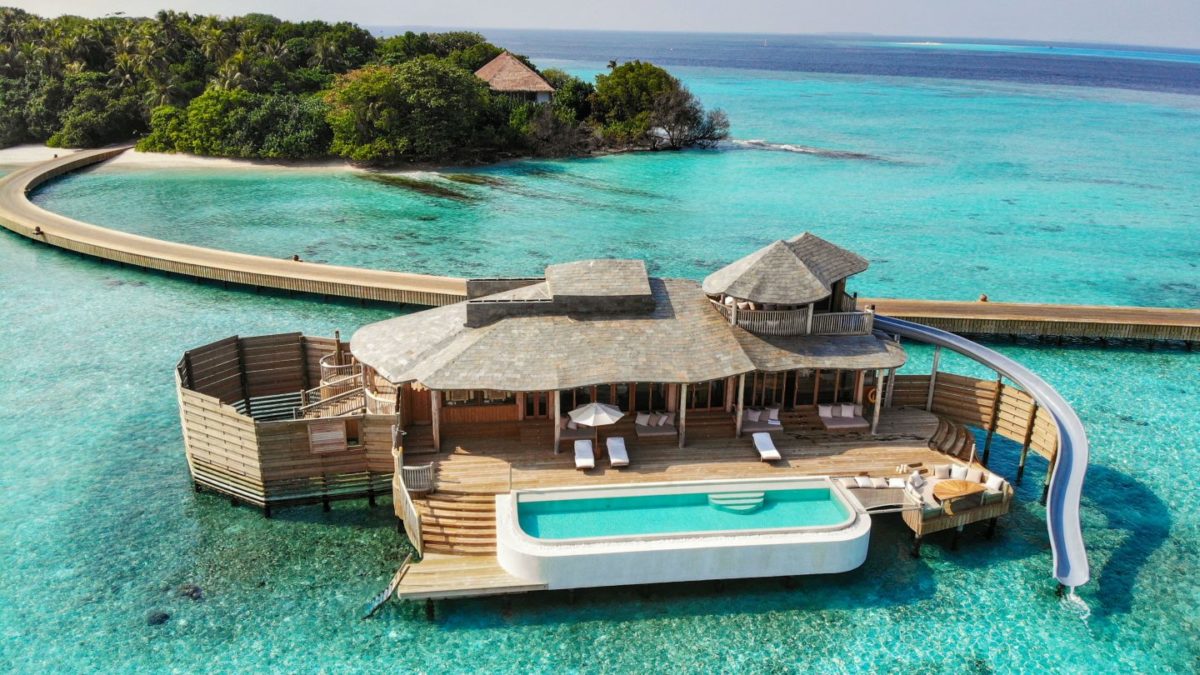 Soneva Fushi's Barefoot Bookseller program was first established in 2018 when the resort partnered with Ultimate Library. Unsurprisingly, multiple custodians of the onsite bookshop have come and gone ever since with no shortage of interest.
As outlined by the JD, this is a Robinson Crusoe-style laidback luxury meets the ultimate vacancy for a desert island bibliophile located at "one of the most beautiful places in the world."
Applications – which will only be accepted in English – close on August 13th of 2022.