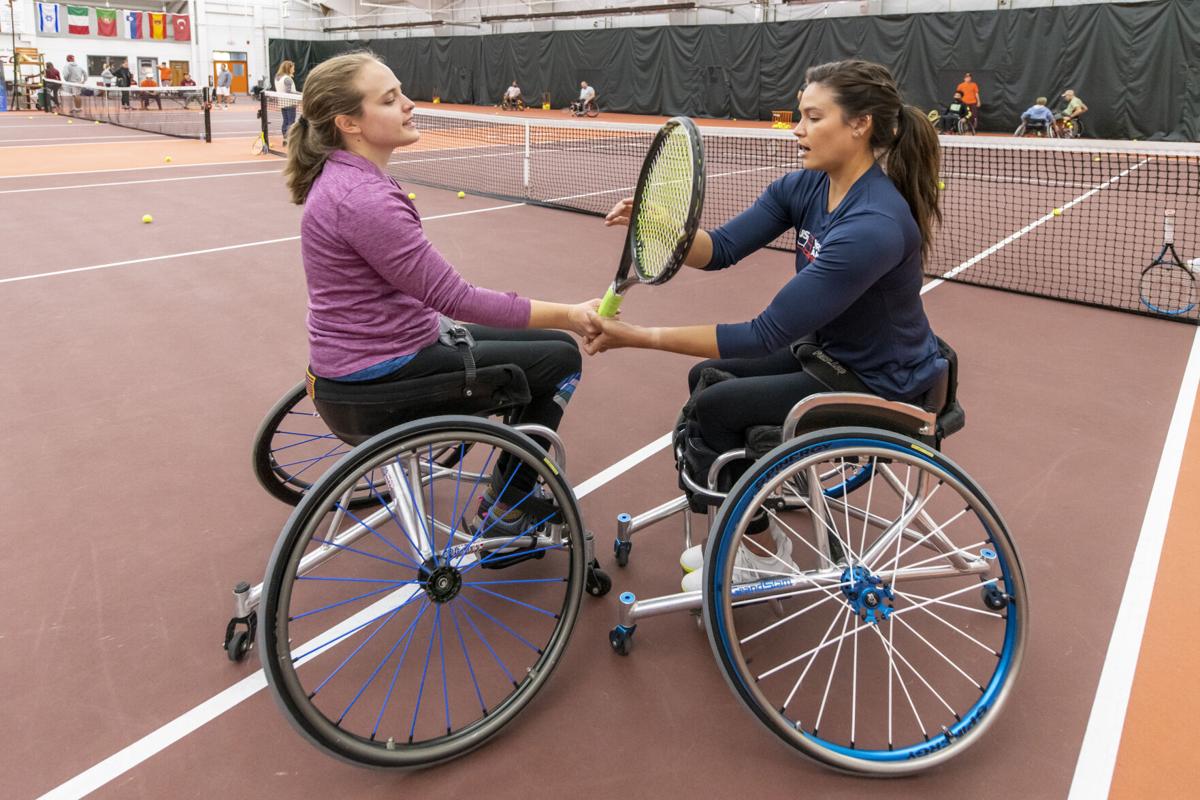 The athletes who dominated the courts on a recent Sunday at Virginia Tech's Burrows-Burleson Tennis Center played sitting down – sitting down and rolling at high speed as they used both hands, including the one holding the racquet, to power themselves from net to baseline.
A demonstration of world-class wheelchair tennis drew dozens of people, both to watch members of the U.S. Paralympics and World Cup teams and to try out the lightweight, slant-wheeled sports wheelchairs themselves.
Sarah Benzing said she knew she would travel from Charleston, W.Va., as soon as she heard that one of her sports heroes, Paralympian Dana Mathewson, was going to be at the Tech event. An avid wheelchair tennis player herself, Benzing sounded awestruck after watching Mathewson and fellow champions Conner Stroud, Chris Herman and Casey Ratzlaff.
She wondered if some of the skill being displayed might be lost on people who had not actually attempted a tennis game on wheels.
"I don't think I would have picked up on how difficult it is," Benzing said. "They make it look so easy."
After the national team members showed their stuff, Jason Harnett, head coach and national manager of Team USA Wheelchair, opened the courts to anyone who wanted to try it for themselves. Sportable, a Richmond-based nonprofit that works with athletes with physical disabilities, brought sport wheelchairs for people to try and Harnett and the four Paralympians gave pointers or batted balls back and forth with whoever came out.