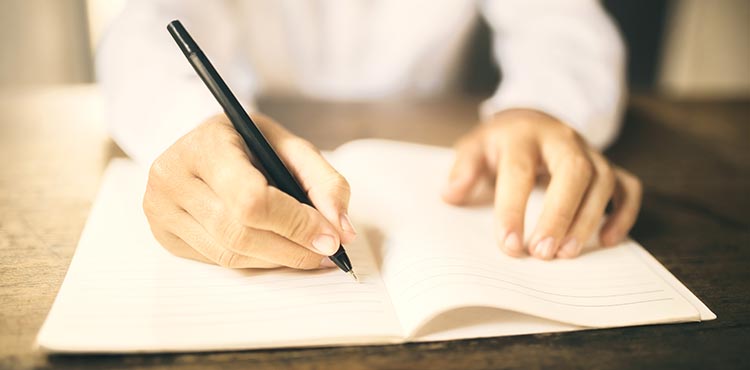 Students have to write essays and assignments in their academic careers and this job can be daunting if one doesn't know how to do it. However, one can pursue writing like any other passion. Though there is no shortcut to become a fluent writer in a day, you can improve your essay writing skills and make it near to perfect through some practice. Well, there are many online assignments writing and essay writing services that can help you with your work. But if you wish to do it on your own then here are three important ways to enhance your essays writing skills.
Become A Dedicated Reader
Reading can be beneficial in so many ways like reducing stress and strengthening the brain. Reading actively will help you to improve your writing skills. Fiction, non-fiction, historic, scientific fiction, classic literature-read whatever genre you like. For instance, if you want to score good in GRE or GMAT then you will find lots of helpful stuff at My GRE Exam Preparation that can help you in your essay as well. Here are some ways in which reading will influence your writing skills.
Expands vocabulary. The most important benefit of reading is that it helps to increase vocabulary. Reading makes you familiar with new words and phrases that you can use to express your ideas.
Reading enhances your imaginations. Reading makes you more sympathetic and mature. It helps you to understand various situations and act accordingly.
Reading practice can help you to express your thoughts in a better way. You can put your ideas and thoughts on paper easily.
You can ask your tutor for samples of essays written by professionals to inspire yourself to write better.
Write After Considering the Topic of An Essay
While preparing the essay, one should be focused on the main argument. You need to include pieces of evidence that backing your arguments. Introduction, main body, and summary are the three main parts of the structure of an essay. Provide enough information in each portion so the readers can understand the main argument of the writer easily. Take a look at some essays written on the same topic by other writers to get an idea of the presentation.
The summary or conclusion is often overlooked. This is the part of an essay that presents all your sources and arguments in a summarized form. As a writer, you need to put all your points in a manner that leads to a final conclusion. All the content should be well researched. This last part of the essay outlines the main pieces of evidence elaborated in the essay and shows.
Make Your Work Look Sophisticated
This is the most important but the hardest part of the process of writing an essay. There are so many articles written with great consideration and conclusions. You have to learn how to proofread and edit your work on your own. You should have a good understanding of basic grammar that includes the proper usage of verbs, punctuation, articles, and vocabulary. It is important to portrait your arguments grammatically well. This makes your essays more appealing to others and they can understand your views with convincement.
Thus, with some practical ways, you can improve your essay writing skills. Inspire yourself by reading other writer's work, make sure you have done enough research to consider your argument. Have a look at your work and make a checklist of your mistakes and errors. Continuous practice can improve your writing skills.